KEY CLUB IS A STUDENT-led ORGANIZATION that provides its members with opportunities to PERFORM service, build character and develop leadership.
LATEST PROJECTS
Check out our newest and greatest volunteer opportunities.
Hi Key Clubbers! We are taking the bookmobile out for a winter run on Thursday, December 21, the day after finals. The route will run from 12:00-3:15 pm that day, and we would love help from about 4-6 students with the following things: During the route: spreading cheer, helping kiddos find books, directing foot traffic…
Continue Reading
Donate food to the Islamic Society of Tulsa. They are affiliated with the Oklahoma Food Bank and provide food to families in need. This is held in a mosque and is run within a religious institute. This helps spread food to the Muslim community. You can donate by bringing food to their drop box available…
Continue Reading
Come serve at Night Light Tulsa. Night Light Tulsa is a religious group of volunteers who help serve the homeless under a bridge. You can help volunteer at many tables including a prayer table or you can just talk and connect with people under the bridge. If you are under 16 you must be accompanied…
Continue Reading
---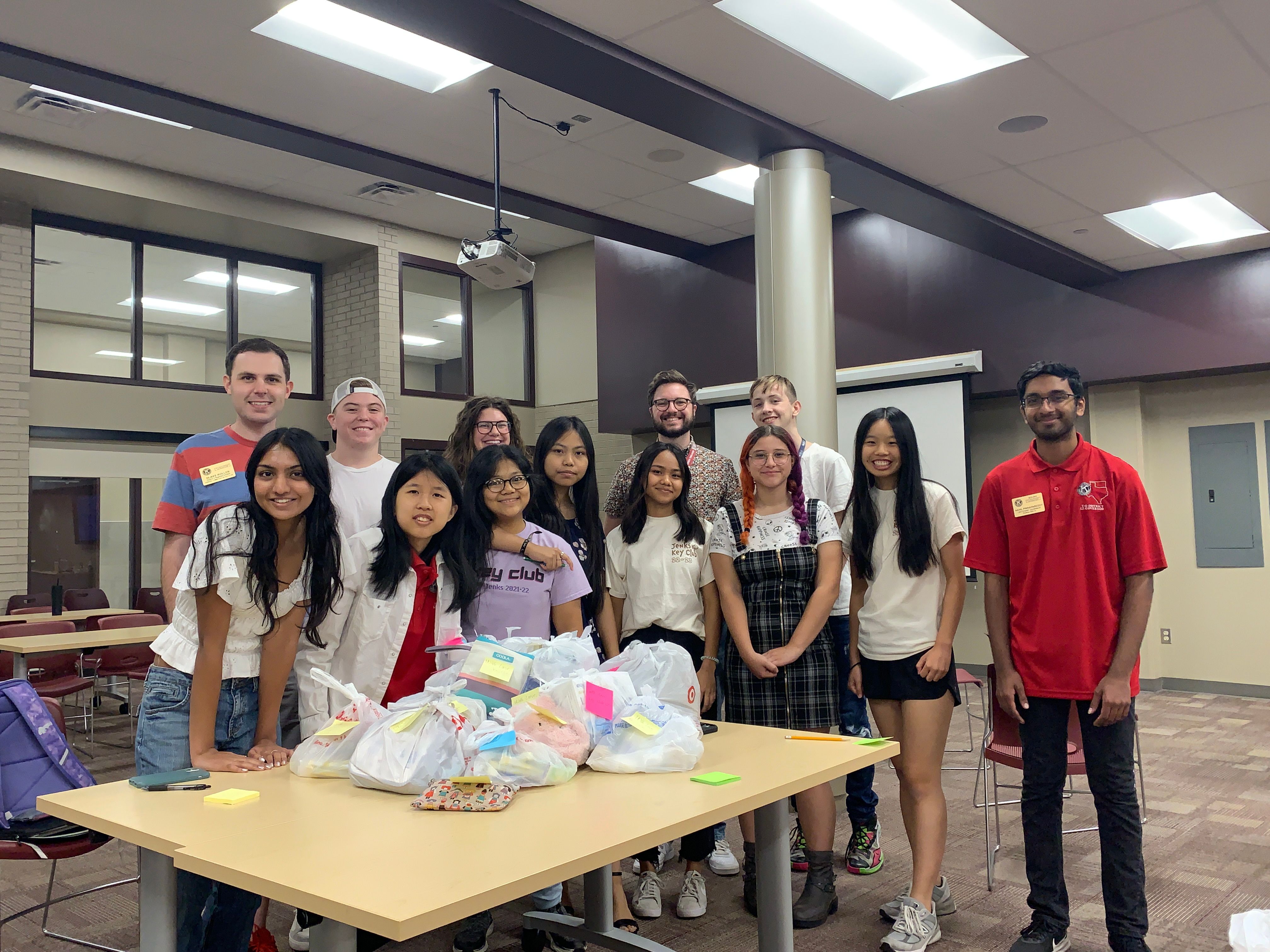 How you're changing lives
Volunteer
Key club exists to participate in a variety of service projects that impact our school and our wider community. We strive to better our communities through outreach and other incentives.
Donations
We also collect donations for various organizations throughout the year. Stay tuned to our updates page for donation opportunities throughout the year.
---
Food
Through our outreaches with local food organizations, we're battling hunger in Tulsa, and around the state
Education
Throughout all of our projects, we prioritize education as our number one objective, teaching young students the ideas of volunteerism.
Health and Wellbeing
We're proud to partner with several local care centers to provide volunteer support for various healthcare projects.
Period Poverty
This year, we're focusing on period poverty, ensuring young women have access to the sanitary supplies they need.
Love & Care
Not everything is about a job, we love going out into our community and loving on the citizens of Tulsa through various programs.
Travel Activities
We don't just volunteer in our backyard! We expand beyond our four walls to reach people throughout our city, state, and nation.
Check out the latest exciting updates from the Jenks Key Club.